The Best Bath Bombs Are Lush Bath Bombs
A bath bomb—a palm-size ball or disc generally made of baking soda, citric acid, oils, and dyes that dissolve in water—can transform a simple soak into the highlight of one's day, calming nerves and softening skin while entertaining bathers with fantastic fizz, soothing scents, and captivating colors. After soaking in data from 46 on-the-record baths involving bath bombs from 14 different brands, we're certain that Lush makes the most luxurious bath bombs (which start at $5 apiece).
If you'd prefer to spend less, Purelis Natural Bath Bombs bought in bulk provide a pleasurable bathing experience at around $1 each. We also think the Two Sisters Squishy Surprise Bubble Bombs gift set is a worthwhile splurge for kids, and we recommend the Dan&Darci Create Your Own Soap & Bath Bombs Science Lab kit for young DIYers.
Our pick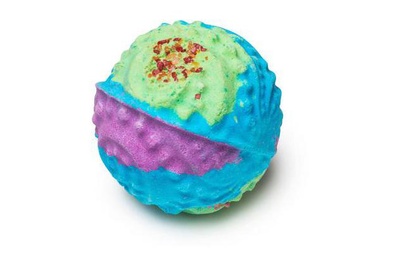 Often imitated but not yet duplicated, Lush bath bombs "explode" as soon as they hit the water, filling your tub with gorgeous color, long-lasting fragrance, and skin-soothing oils.
Buying Options
Budget pick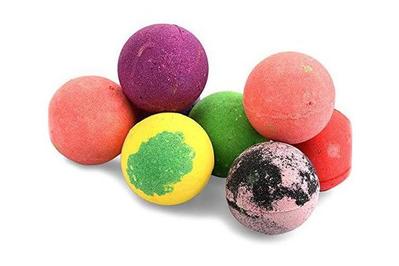 At around $1 each, these comparatively affordable Purelis bath bombs fizz longer than the competition and smell great.
Buying Options
Also great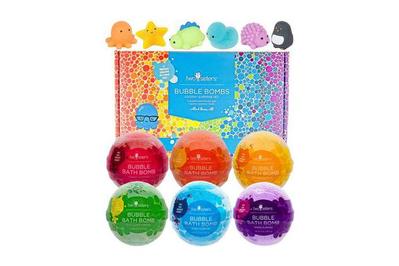 For the kid or kid-at-heart, these long-lasting bath bombs produce amazing fizz and pleasing scents, and they reveal a surprise toy as they dissolve in the tub.
Buying Options
Also great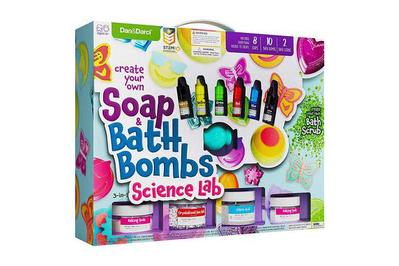 Full of multiple projects kids can do on their own (or with very little help), this kit allows you to create your own fizzy bath bombs.
Buying Options
About your guide
Nancy Redd is a staff writer at Wirecutter covering everything from clip-in extensions to blow dryers. She is also a GLAAD Award–nominated on-air host and a New York Times best-selling author of multiple self-help health books. Her debut picture book, Bedtime Bonnet, is the first-ever kids book on Black nighttime hair rituals.