How to Choose the Best Cloth Face Mask for You
Any mask is better than no mask to help slow the spread of the coronavirus, and now that everyone and their grandparents are selling cloth face masks, you have options. Tens of thousands of them. (Around 15,000 listings on Etsy alone.) As with regular cloth face masks, the key is to create multiple layers and a good seal. We consulted a range of authorities, from fashion designers and textile experts to aerosol scientists and infectious disease specialists, to zero in on the small but crucial design details that have an outsize impact on how a mask fits and feels, and—by extension—how it helps prevent person-to-person viral transmission.
Because how well a mask works involves myriad factors (the size of a person's head and facial features, their behaviors and environment), we couldn't possibly identify the most effective mask for every person and every situation. Based on extensive research and preliminary fit and comfort testing, however, we do have a few recommendations for adjustable masks that we think will cover most faces comfortably and work well when worn properly. After all, the "best" cloth face mask is the one you will wear and not fuss with. (For advice on the best cloth face masks for children, see our buying guide just for kids.)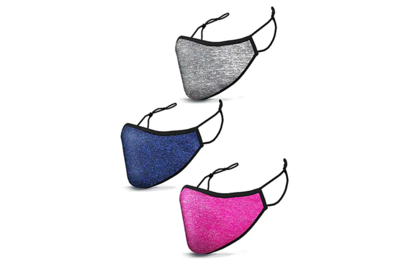 The slim elastic ear loops on this mask are gentler on ears than most thicker varieties. Cord stoppers, a sturdy nose-bridge wire, and a swimsuit-material-like outermost layer mean this mask should mold easily to most faces. Its two-ply construction is already quite dense, but you can insert an additional layer (not included) into its filter pocket. The easy-on, easy-off design is great for quick errands, but the fabric can feel hot with extended wear.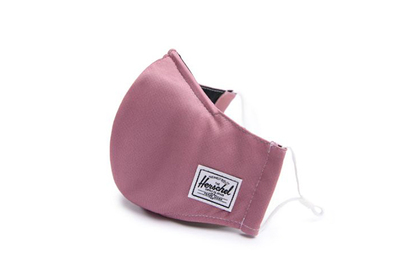 This triple-layer poly-cotton mask is lingerie-material light but office-appropriate sleek. With cord stops on the ear loops, and a soft but effective nose-bridge wire, you can easily get a good fit before running out the door. Use the enclosed back-of-the-head hook, if you like, to relieve ear pressure. An easy-access pocket in this mask accommodates a filter (not included).
Buying Options
*At the time of publishing, the price was $15.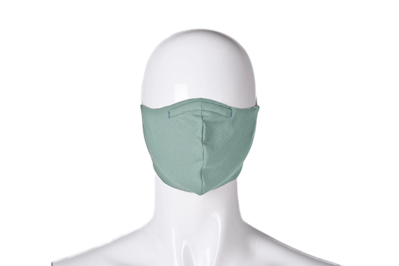 The solid-color versions of this two-ply cone mask have the substantive, tight-weave feel of cotton-canvas painter's pants; the plaids are made of the lighter performance fabric used in the cycling apparel the company is known for. Each has a pocket for a filter (two included). The elastic headbands stay put on hair better than most, and together with the pliable nose-bridge wire and a choice of three sizes, they allow for a nice, close fit.
Buying Options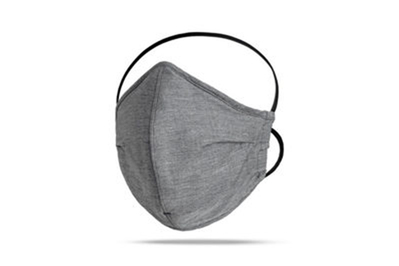 This two-layer cotton mask offers more options than most—not only in color, but also in fit, fasteners, and layers: Choose from small or large sizes as well as designs with adjustable ear loops or around-the-head elastic bands; plus, a washable filter (included) slips in easily when you need it. The nose-bridge wire keeps its shape, the chin coverage is better than most, and the cinched sides of this mask allow the fabric to tent up higher off the face, providing more breathing room. (If you're between sizes, size up and adjust the fasteners to achieve a better seal.)
Buying Options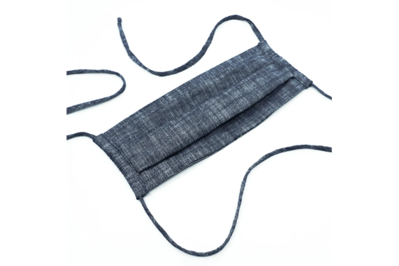 This all-cotton, two-layer mask feels like a denim shirt. Thanks to pleats and a spaghetti tie looped into a drawstring system, it can adjust to fit most heads and facial features, including those more generously sized. (A tester with a full beard found this mask fit him best.) A filter pocket accommodates additional layers of your choice (none included), and there's a sturdy nose-bridge wire.
Buying Options
Understandably, most people would prefer a mask that fits like a proverbial glove, traps all incoming and outgoing viruses, lets you gulp in fresh air with abandon, and feels as if it isn't even there. Unfortunately, that mask doesn't exist. Shopping for a cloth face mask is an exercise in compromises. Generally speaking, the better a mask blocks respiratory droplets, the harder it is to breathe through, said Bryan Ormond, an assistant professor of textile engineering at North Carolina State University's Textile Protection and Comfort Center. Conversely, the easier it is to breathe through a mask, the less potentially protective it is. The best a non-medical mask can do is align closely to the curves of your face, cover your nose and mouth, and feel comfortable enough that you won't fuss with it as you go about your day. In this guide, we'll walk you through the latest research on cloth face coverings, help you build a collection of masks that suit your various needs, and explain how prioritizing fit and comfort can lead to better protection—for others and even, possibly, for yourself.
Above, we've linked to in-stock masks with design details that the experts we interviewed said they looked for when shopping for themselves, and that we found greatly impacted fit and comfort. These features include moldable nose-bridge wires; cord stoppers, adjustable headbands, or ties; and filter pockets. We'll continue to take notes as we slog through supermarket runs, workouts, and (for some of us) daily commutes and eight-hour workdays. We'll throw the masks into the wash and field feedback from our readers and long-term testers. And we'll keep searching for promising options based on the latest science and people's evolving needs as the seasons change. As long as masks remain a staple in daily life, we'll be here with updates.
About your guide
Joanne Chen is Wirecutter's senior staff writer reporting on sleep and, on occasion, other lifestyle topics. Previously, she covered health and wellness as a magazine editor. After an assignment forced her to sleep eight hours a day for a month, she realized that she is, in fact, a smarter, nicer person when she isn't sleep-deprived.